Upper Mace Equestrian News
Read all the news from our Equestrian Centre in Mayo. We will be updating the news page regularly so dont forget to check back again soon!
New!
Pony Camps
Due to demand we are running another Pony Camp starting 18th August - contact Joan on 087 839 5233 for more info!
Mackey 5-bar Training Every Friday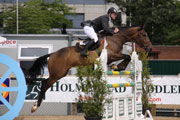 Training will be held with level 2 coach Tommy Gibbons. Jumping will go from 80cm to 130cm.
Booking essential. Please call Joan on 087 839 5233 by the preceding Thursday evening to reserve your place.
Dressage Ireland Show 9th March
Dressage Ireland are running a dressage show on the 9th March. Training days on the 10th and 11th after show.
Tests will follow soon.
New!
SJI - Assessment for Bursary with John Ledingham 13th March
SJI Assessment for Bursary with John Ledingham to be held on the 13th March.
Also viewing for Children on Horses.
You must be an SJI member to take part in this event.
New!
Seminar on Mackey 5 bar training 15th March at 6pm
At this seminar the whole Mackey 5 Bar training system will be explained. A demonstration rider will jump a course for the level 3. This will show riders what to aim for.
New!
Working Hunter Qualifier 25th May
We are delighted to be Working Hunter qualifier for the Equifestival of Ireland the 25th of May.
New!
Connacht Grand Prix 25th May
We are delighted to be holding a leg of the Connacht Grand Prix here at Upper Mace on 25th May. We offer jumping in our large indoor or large outdoor arens weather pending.
More details will follow.
Livery Places Available!
We currently have spaces available for Full-time and DIY Livery. Excellant facilities in a friendly, professional yard.
Contact Joan on 087 839 5233 or email info@uppermaceequestrian.ie with enquiries.